Improve your website's performance
with
Real User Monitoring

.

Users don't want to stay on a slow website.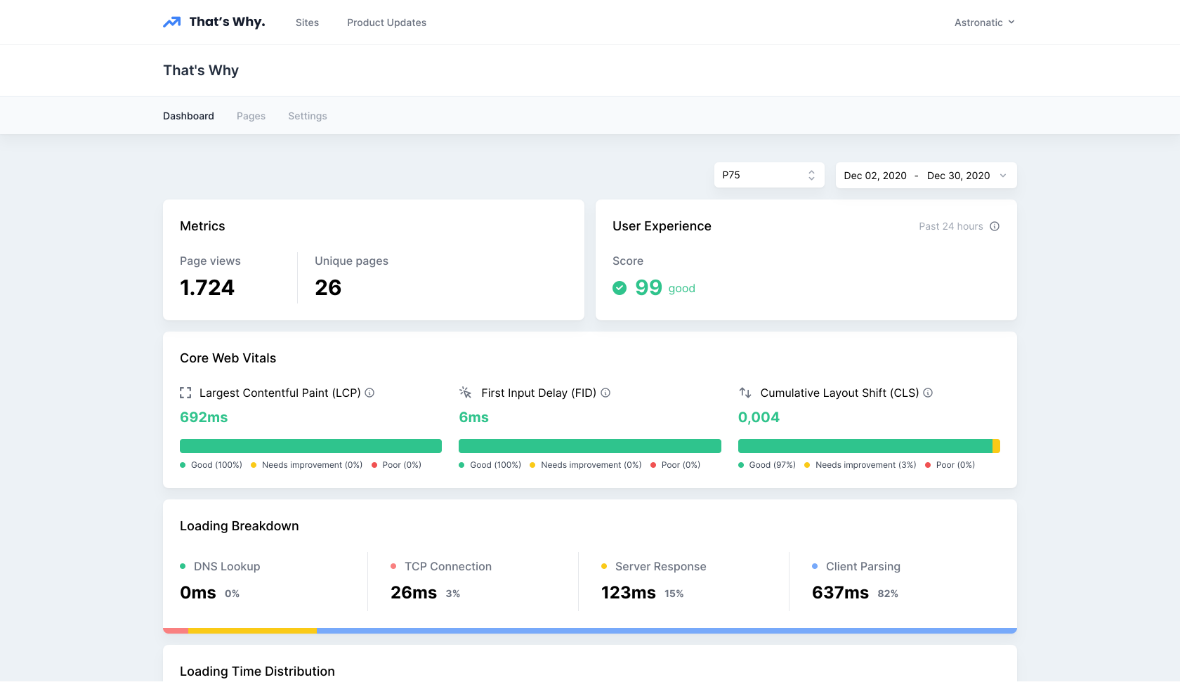 Trusted by amazing businesses

Monitor Real User Experience
Don't just track page views and conversions. Track Real user Experiences. Get detailed insights into the experiences your users have. Improve your website or Progressive Web App based on data that you can trust and increase conversions by providing a better user experience.
More about Real User Monitoring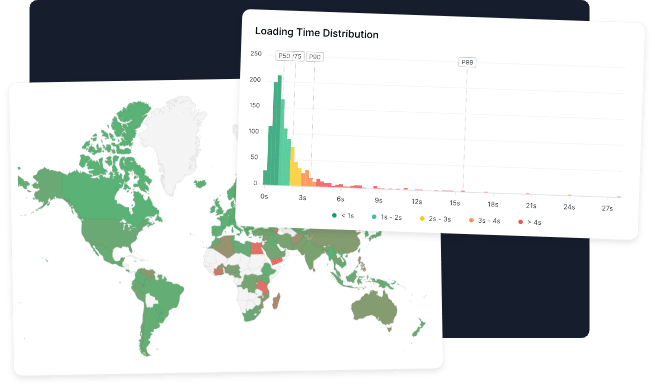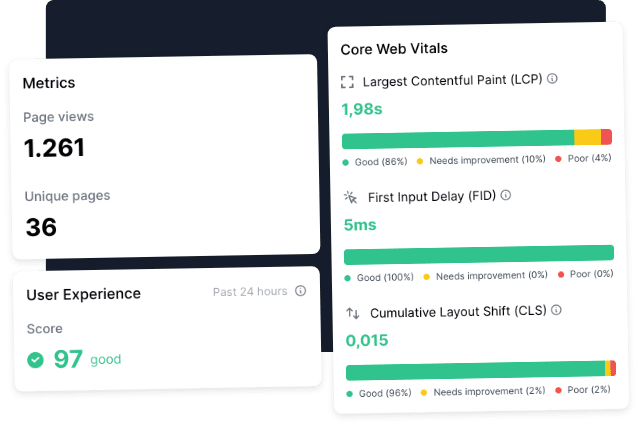 Track the Core Web Vitals
In 2021 the Core Web Vitals will be more important than ever. Google announced it will be a major ranking factor and it will be a visible indicator in the Google Search Results. That's why it's so important to track and optimize the Core Web Vitals of your website.
More about the Core Web Vitals
Want to know how you can optimize your user experience?
Start monitoring in less than a minute
Measure performance over time
Know what impact your changes have. Did it make the site faster? Did users have a better experience? That's Why helps you to be aware of how your changes impact the performance with day by day comparisons.
Don't miss out on conversions
Research by Google shows that a 0.1 second improvement of mobile site speed increases conversion rates up to 10.1% and that 53% of mobile users leave a site that takes longer than three seconds to load.
Start monitoring in no time
Implementing That's Why is as easy as it gets. We offer multiple integrations with the most popular platforms.
Custom website? Add 1 line of HTML!
Using Google Tag Manager? Add 1 tag!
We care about privacy
We really do. That's why we don't track any Personal Identifiable Information (PII) or fingerprint your users. This way we comply with the General Data Protection Regulation but still offer detailed metrics which you can act on.
Receive the latest updates about Real User Monitoring right in your inbox
Sign up for our newsletter to stay up to date.
1,100,000+
Data points processed
20,000+
Unique pages processed
That's Why Blog
The latest developments and tips about Real User Monitoring.